ofsexandwar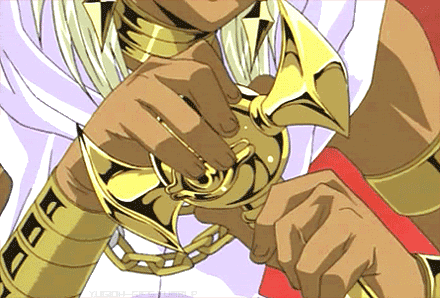 ...Okay, that's out of the way.
Although Luna must be an animé!Marlick because of the GX Underground, I prefer manga Rods because their rules are more explicitly stated. Basically, if she manages to make physical contact, (i.e., the Rod on her target's skin), she can:
~Leave a piece of her soul within the person, so that she can view the world from their perception at any given time/alter how much she's controlling them even without contact later
~Physically take them over, body and mind
~Implant them with her own emotions (i.e., taking her own anger and making someone else angry with it)
~Read their minds
~Communicate with them telepathically
~Give them absolute orders
The catch for her is that some of the more complicated manipulations take time to work into a psyche, and that the more strong-willed a person is, the less successful Luna will be on rewiring their minds. She can slip most easily into control if the person already trusts or likes her, or is easily manipulated even without powers involved. Basically, if your willpower's stronger, she can't touch you. (Figuratively.)
A person in the process of being brainwashed will go dead-eyed and still, temporarily incapacitated (assuming she's trying something that will take any time - shoving an emotion into someone's mind is a fairly simple, quick process). Also, because Luna's powers require contact and a distracted or vulnerable mind, she's rather prone to flirting with her marks.
You have been warned.
**Because Luna's powers are inherently godmody, I will always give your character plenty of "outs" before attempting to take control. Please let me know if you don't want your character to be brainwashed by Luna, or if there's anything you'd be uncomfortable with her telling them to do.**